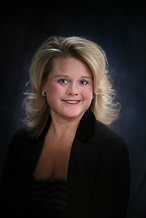 Shelly Stewart - Owner
Capital City Court Reporting, LLC is owned and operated by Shelly Stewart.
Shelly has been a certified court reporter in the State of Missouri since June of 1992 as well as passing the Kansas court reporters' test back in October of 1992.
Shelly is a steno machine writer with experience in various hearings, depositions, trials, sworn statements ranging from criminal cases, medical malpractice cases, Workers' Compensation cases, personal injury cases and many more. Shelly has reported a wide range of expert testimony depositions throughout the State of Missouri.
Shelly is a member of the Missouri Court Reporters Association and the National Court Reporters Association as well as a member of the STAR, Society for the Technological Advancement of Reporting.